ABOUT
KPF is a traditional astrologer, certified hypnotist, interdisciplinary artist + admin.
They work with time and create immersive experiences for reflection. Their practice is dedicated to leisure-- learn, play, rest, & celebrate.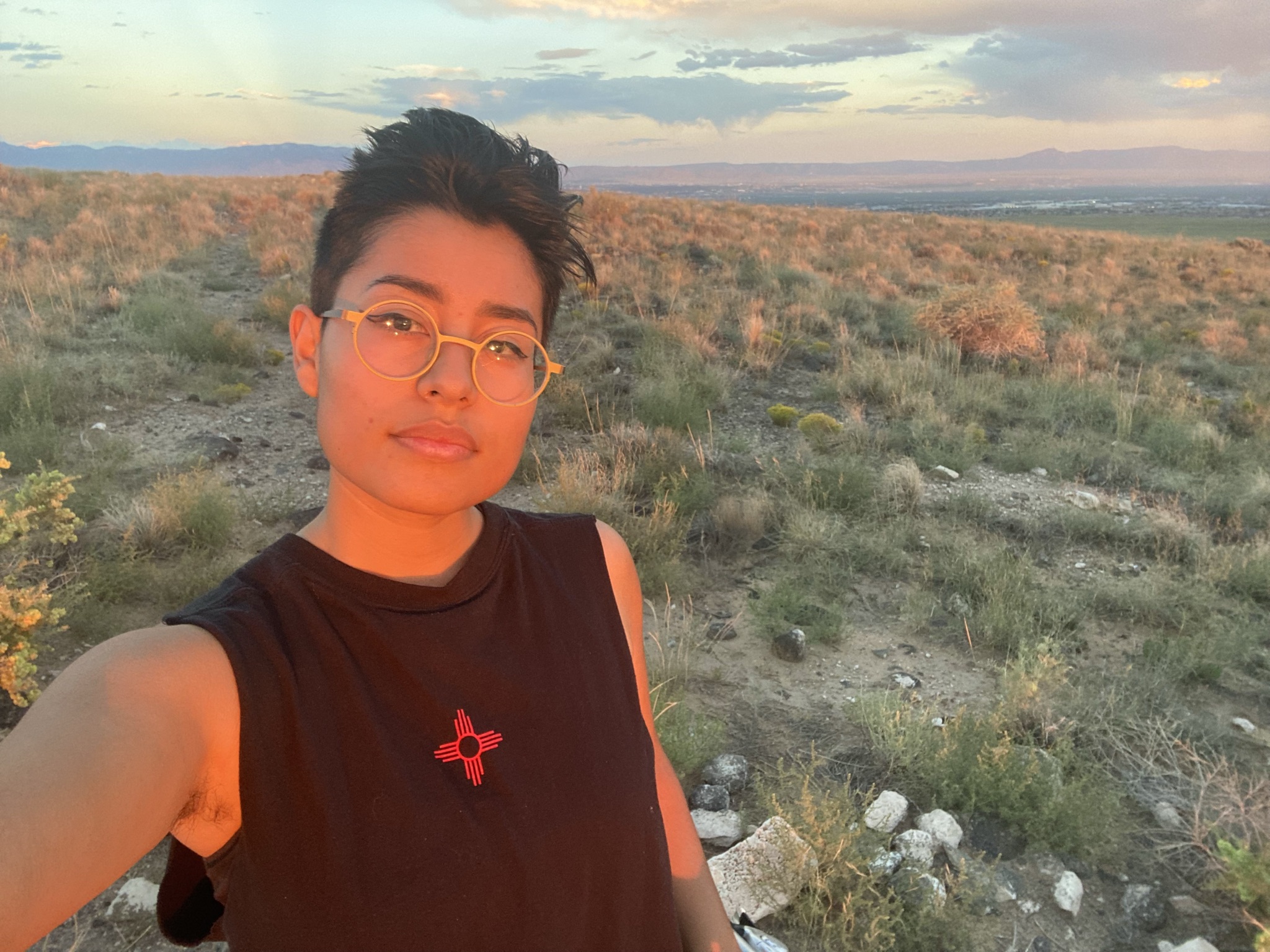 Katia identifies as a queer, brown, non-binary person of a migrant background.
Their practice is informed by an intersectional experience and they approach their work with a trauma-aware perspective. KPF is highly intuitive, empathetic, and receptive.
Katia is a Projector archetype in Human Design and works best directly with individuals or small groups.
---
---
Occationally, I will coordinate DAYDREAMING TEMPLE pop-up experiences across the country. See my past experiences in the (A)RCHIVES
(update coming soon)

My previous experience as a museum professional and arts administrator started in 2013. I have 9 years of experience organizing within institutions and my local neighborhoods using frameworks rooted in intersectionality and 'Diversity, Equity, Inclusion, & Accessibility' (DEIA) work. I'm an advocate for issues related to racial and gender based justice, primarily centering BIPOC and LGBTQ+ communities.

Within my administrative responsibilities, I have facilitate arts & cultural experiences for groups of tens to hundreds of adult peers, seniors, and youths. I have lead and managed public art projects across Chicago, IL and Albuquerque, including murals, social practice projects, cultural events, and educational courses. I've worked with fellow artists, studios, schools, and non-profits.

My education includes independent studies plus formal teachings in various esoteric and cultural studies that inform my crafts. I'm trained as a traditional western astrologer primarily by The Oraculos School of Astrology, in addition to several recognized experts within the field. As of 2023 I am a Certified Hypnosis Practitioner having studied under The Divine Feminine School of Hypnosis. My mentorship in indigenous curanderismo rites has been by way of Erika Buenaflor since 2021. I graduated with honors and received my BFA from the the Art Institute of Chicago in 2018.